Get the Medicare
Coverage You Deserve
3 Easy Steps
1. Enter ZIP Code
2. Compare Plans
3. Enroll Online
Enter your ZIP code to view plans in your area
The Humana Enhanced (PDP) Plan
Your pharmacy has teamed up with Humana to offer you a prescription drug plan that provides you:
Cost savings –first-day coverage with no deductible, affordable monthly premiums, and copays as low as $2 at preferred pharmacies, including Walgreens*.
Convenience – a preferred pharmacy network with more than 7,000 Walgreens retail pharmacies. Extra services available including automatic refills and prescription refill reminders made to your home phone or sent to your mobile device or email.
Care – Your local Walgreen's pharmacist can answer your prescription drug questions and help you get the most from your plan.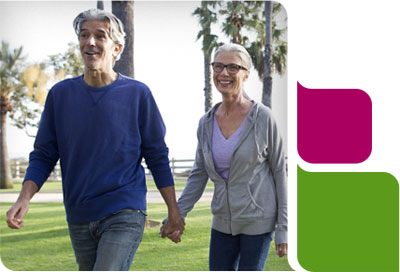 Humana's Medicare Advantage Plans
If you need drug coverage AND health coverage – explore Humana's all-in-one Medicare Advantage plans. With a wide range of plan choices, you can pick the plan that fits your lifestyle, your coverage needs, and your budget.
Humana Gold Choice (PFFS) Plan –gives you the flexibility to see almost any doctor you choose, as long as they accept our terms and conditions of payment.
Humana Gold Plus (HMO) Plan –offers a broad network of doctors to coordinate your care, along with predictable copayments that are easy to budget.
HumanaChoice (PPO) Plan –gives you freedom to choose which doctors you visit, but provide you with ways to save when you use in-network providers.
* There are also other preferred pharmacies and about 60,000 non-preferred pharmacies in Humana's Enhanced PDP network. You may pay more when filling a prescription at non-preferred network pharmacies.